A garage door can be a complex item in the house if you do not know anything about it. After all, they consist of far too many garage door parts, which need maintenance and repairs. Not all people are familiar with the complexities and requirements of these systems but it's good to know one thing or two about your overhead door in order to take good decisions and keep it in great shape.
Each garage system has different requirements depending on the door's material, the condition of the component parts, the use or even external factors like the weather. As an overall though most garage doors will require similar treatment, definitely service and your full attention on a daily basis. After all, knowing when the garage door rollers need replacement and which parts ought to be lubricated is important.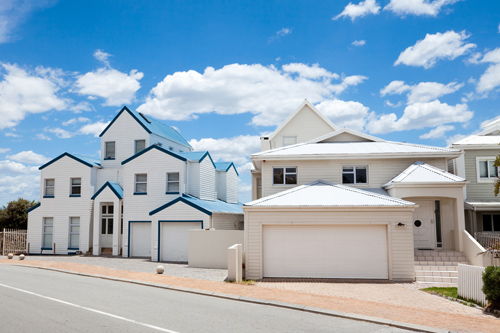 Get an idea of the needs of your overhead door
* Check the garage system often
Your door should be checked regularly. Your main job is to look for unusual ways the door is opening or closing while you are using it daily and take notice of weird sounds. You can certainly prevent problems with garage door maintenance once a year.
* If a panel gets damaged, you don't always have to replace the whole door
If you have a single panel door then if it gets damaged you have to replace the whole door. That's why it's best to invest in sectional doors. These doors consist of many hinged panels, which will be replaced independently and so it will cost less.
* Paint your door
Before doing any painting, consult the owner's manual first. The type of paint that can be used depends on the type of material the panels are made of.
* Custom made doors are not a bad idea
Although there are great varieties of garage doors on the market today, you can still have your own custom made. This will be necessary if you need extremely big or small size doors and special features. When you design your own door, you can pick the insulation efficiency of the panel or install windows of different shapes.