What is the size of your garage door? What is the size of average garage doors? Did you know that the sizes differ a lot based on whether door panels are installed for commercial or residential use? When it comes to garage panel dimensions, most of us have limited knowledge and we definitely have many questions. What is the dimension of my overhead door? How is that important? Can I measure the panel on my own? Does the panel make a difference to the door's weight?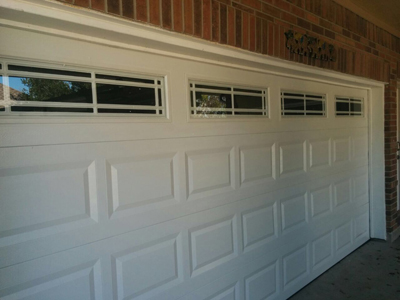 Why do you need your garage door measures?
Wouldn't a tailor take your measurements before making you a suit? You will definitely need the right measurements of your garage opening or existing door panel if you are considering garage door replacement. The only difference with taking the measurements of door panels is that we need to be as precise as possible since it is much more difficult, sometimes even impossible, to adjust them if they do not fit properly.
The size of your existing aluminum overhead doors will affect the weight of the door. It is obvious that larger panels are usually heavier but the weight will also be determined by the material used for its construction and whether or not the door is insulated. As an overall, the dimensions of the door will be important when you need to replace garage door parts. One way of choosing springs is by knowing the height of the door. The selection of rollers will depend on the weight of the door and you will need different tracks for different systems.
If you choose to replace the existing garage door with another type, you should also measure the dimensions of the garage. Knowing the dimensions of the current door will give you an idea about the space available at your garage. This way, you can decide whether to invest in overhead sectional doors or it would be best to get rollups. Dimensions play a crucial role to your decisions and the stability of the mechanism and that's why measuring the door properly is vital.