When it's time to order new garage systems, we are called to select the right garage door parts. They must be of good quality, of the right dimensions and compatible. These are all important prerequisites for stable mechanisms but investing in modern garage door openers is equally vital. Openers are actually the only electric part in each system and that's why their development goes hand in hand with the progress of technology. Choosing the right opener system with the proper accessories is actually extremely important for our safety. Besides, enjoying a safe electric garage system is our objective and this is why manufacturers invest so much in the development of openers.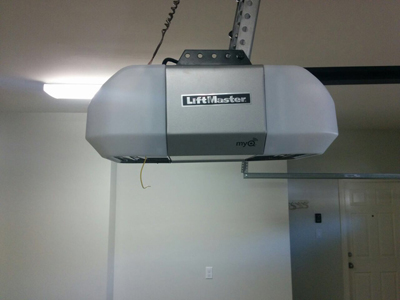 Modern openers are for everyone
Before the computer age electric garage door openers were rather poor in terms of their capacities compared to modern ones. The rapid progress of technology encouraged manufacturers to make further research and explore in which ways technology could contribute to garage door safety. They definitely took into consideration the needs of modern societies and the explosive expansion of computer technology. Today, most people keep at least one computer at home, one laptop in the bag, smartphones in the pocket, and tablets in hands.
Suddenly, openers had a new future ahead of them and Liftmaster was the first to create the internet gateway system. Who could have ever thought a few decades back that overhead door systems could be controlled from the other side of the world! Today, we can do that just by connecting to this special internet device and through that with our garage door opener at home. We have the capacity to open and close the door and even turn on and off the lights.
Do you think that this is too modern for you? Just remember that modern equipment cover our everyday needs. Imagine that you are stuck in the office but you are expecting your folks coming to visit you for the weekend from out of town. You can simply open the aluminum overhead doors for them and meet them later. You can do the same for your sick kid, who returned earlier from his activities or for the neighbor who is willing to mow the lawn while you are away. Being modern means being comfortable and investing in high tech openers is your best chance to achieve that!